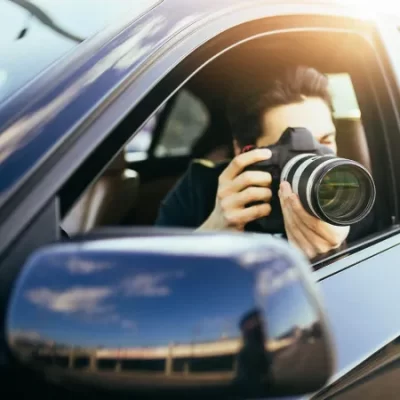 Surveillance: The Cornerstone of All Investigatory Work
With over 20 years of private investigation experience throughout Beverly Hills and across the entirety of Los Angeles, Beverly Hills Private Investigators has garnered the experience required to successfully perform any surveillance task.
Having worked with numerous celebrities and high-profile clients, our commitment to subtlety and discretion is reflected by our approach to surveillance in Beverly Hills. Primarily focusing on the blight of infidelity in Beverly Hills, our surveillance services are employed by businesses, attorneys and countless other individuals looking for an experienced, licensed and insured private investigator for an array of cases.
Don't leave your case in the hands of an inexperienced investigator barely familiar with the winding streets of Beverly Hills – our investigators have gathered an extensive knowledge of every vantage point, public parking space and sidewalk in the area, allowing us to perform surveillance quickly and efficiently without attracting unwanted attention.
From missing persons locates to cheating spouse surveillance, Beverly Hills Private Investigators' surveillance services stand apart from the competition.
Surveillance Investigations in Beverly Hills
As private investigators serving Beverly Hills, our most common service request is for surveillance services. While other private investigators drive in from surrounding towns and neighborhoods without the subtlety required to work within Beverly Hills, our team effortlessly navigates the area to ensure our surveillance is swift and efficient. Whether you're a business owner, attorney or skeptical spouse, Beverly Hills Private Investigators offers the surveillance expertise necessary to confidently locate an individual and obtain the evidence our clients need.
Call to speak with investigators
What Makes Beverly Hills Private Investigators Different?
With decades of investigative experience in Beverly Hills, our investigators confidently provide services our competitors are simply incapable of matching. Our investigative work has been featured on Access Hollywood, The Dr. Phil Show, Buzzfeed and more – only further attesting the standard we hold our investigators to. Specializing in obtaining incontestable evidence for everything from a fraudulent personal injury claim to a cheating spouse in action, Beverly Hills Private Investigators maintains a reputation as Beverly Hills' preferred private investigators!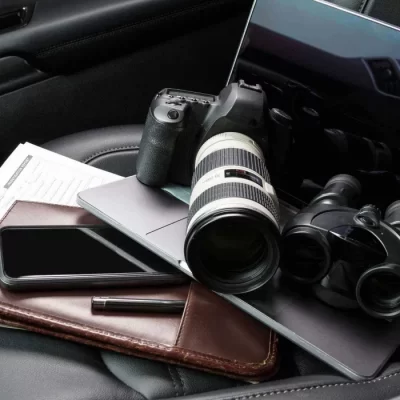 State-of-The-Art Equipment
To ensure our work is unhindered by inferior equipment, our investigators utilize tried-and-true cameras, GPS trackers and microphones. While other investigators boast advanced, ultra-HD equipment, we turn to the equipment that we know will get the job done with crystal-clear quality. Many modern cameras have yet to undergo the rigors of investigative fieldwork – leaving many investigators with corrupted SD cards and poor video quality when it's time to present evidence to the client. Whether your case requires drones, GPS trackers or hidden cameras, Beverly Hills Private Investigators has the expertise and equipment needed to perform a wide array of surveillance tasks.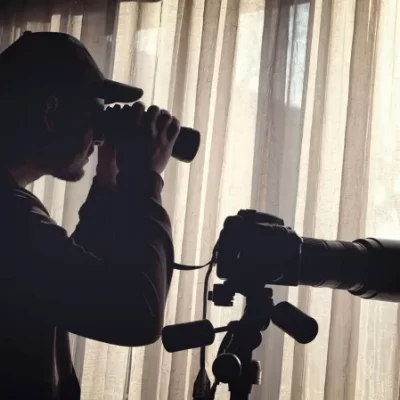 Subtle, Efficient and Expeditious: Gathering The Results You Need Quickly and Discreetly
Especially with surveillance in a fast-paced, exclusive area like Beverly Hills, getting an experienced private investigator on your case as soon as possible is essential to a favorable outcome. Whether you're surveying an individual following a fraudulent workers' compensation claim, or looking to see if your spouse is having an affair behind your back, the faster you get a private investigator on your side, the more likely you are to obtain the information you need. Trained in surveillance without drawing unwanted attention, Beverly Hills Private Investigators provides the professional surveillance services required by clients throughout Beverly Hills.
Beverly Hills Private Investigators: Performing Surveillance Throughout Beverly Hills for Over 20 Years
Contact us today for a free consultation with a professional, licensed and insured private investigator! Offering unparalleled investigative services for residents across Beverly Hills, our team of experienced private detectives stand apart from the competition throughout the Hollywood and Beverly Hills areas. Give us a call or send us an email today to learn more about our surveillance services!
Call a private investigator now